Group Pricing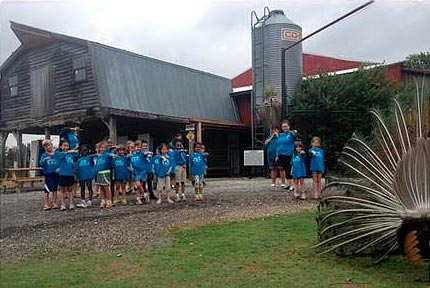 We no longer offer the safari bus ride. The park is completely self guided, guests must use their own vehicle in the drive through. Due to expansions our now 7.5 mile drive through would take well over 2 hours for the safari bus ride to complete. It is not economical or feasible for our guests or the park to offer a 2+ hour safari bus ride. Thanks for your understanding!

The Tennessee Safari Park is the perfect getaway for birthday parties, church groups, scout outings, corporate gatherings, family reunions, or any other group celebration you want to make memorable!

We offer picnic areas in the walk through zoo area. You may bring sack lunches and enjoy them here at the park.
**Please remember to clean up after your group. Helping our staff helps our animals.**

Please remember balloons, straws, glass, streamers, confetti, stickers, whistles or pets are NOT allowed on the park property. This is very important and ensures the safety and well being of our animals.

Dont forget! We have a gift shop for souvenirs.

Additional coupons may NOT be used along with these discounted rates.



Group Rates

***This may include birthday parties, church groups, day cares, mother's day out programs, scout outings, corporate gatherings, family reunions, or any other group celebration.***

Must have a minimum of 15 people.

Adults - $22
Children (2-12) - $14
Children 1 and under - free

***We accept cash, all major credit cards, and checks ONLY for payments! If paying with cash or credit card you may pay altogether or separately. Please remember if you are paying with a credit card a 3.75% surcharge is applied for processing fees. If paying with a check it must be ONE check for the entire group together. We will NOT accept multiple checks from each individual person.

Group rates include the following:

Park admission for your guests to the drive through zoo and walk through zoo.